Initiative: Flora
Location: Kropyvnytskyi, Kirovohrad Oblast
Year: 2019-2021
Facebook page: https://www.facebook.com/ngoFlora.kr/ (in Russian and Ukrainian)
Uranium has been mined in the area around the city of Kropyvnytskyi for more than forty years, using the method of in-situ leaching by injecting sulfuric acid underground. This type of mining has very serious and long-term impacts on the environment (just the removal of possible groundwater contamination can take several decades and cost hundreds of millions of euros). In addition, radon is released during the mining process. In Ukraine, the Kirovohrad Oblast is well-known not only for uranium mining, but also for the incidence of oncological diseases.
The environmental organization Flora has been dealing with this issue for a long time. With the support of NESEHNUTÍ, it launched a campaign for adopting a regional program for the prevention of ionizing radiation. There was such a program that existed years ago, but it disappeared after the public administration reform. This program could at least mitigate the effects of uranium mining on human health – it should include, for example, the treatment of wastewater from mining facilities, the provision of quality air conditioning in schools and hospitals, the regular monitoring of analyzes of drinking water, and also information services for the public.
Within the campaign, the organization collects information, carries out negotiations with local government officials and mining companies. In addition, Flora does public outreach activities to find out to what extent the local public is familiar with the issue and also raises awareness about this problem through the media. The photo shown is from an event where activists distributed iodine salt to people on the street – the salt can prevent the effects of radioactivity on the thyroid gland. NESEHNUTÍ organized a number of consultations with Czech experts on the topic for the Flora organization, since the Czech Republic unfortunately has its own experience with the above-mentioned method of uranium mining.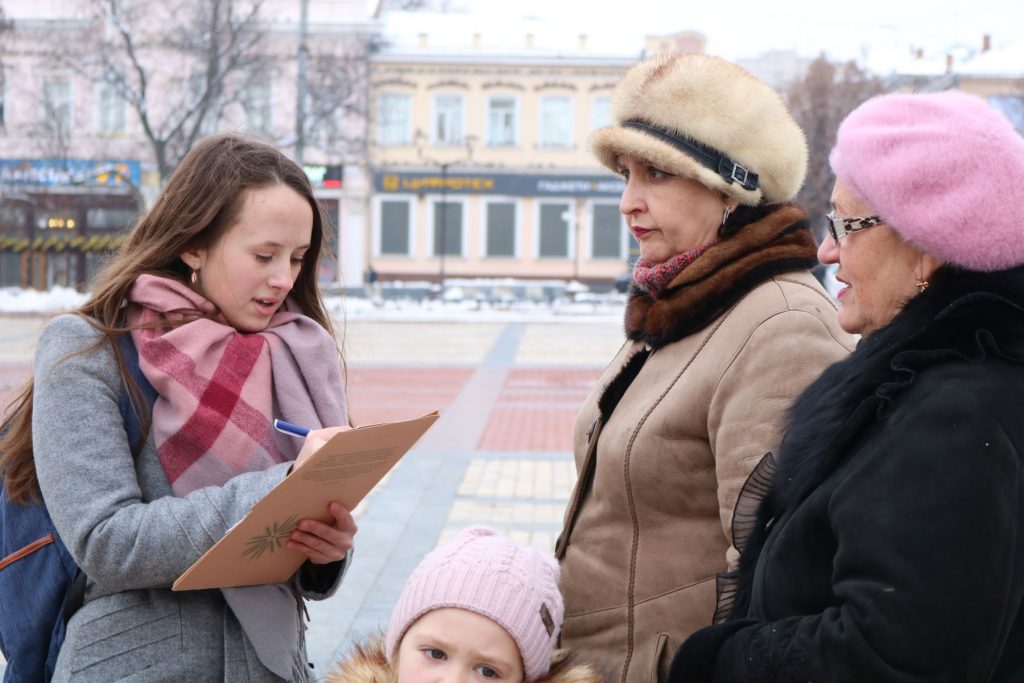 Distribution of iodine salt to people on the street