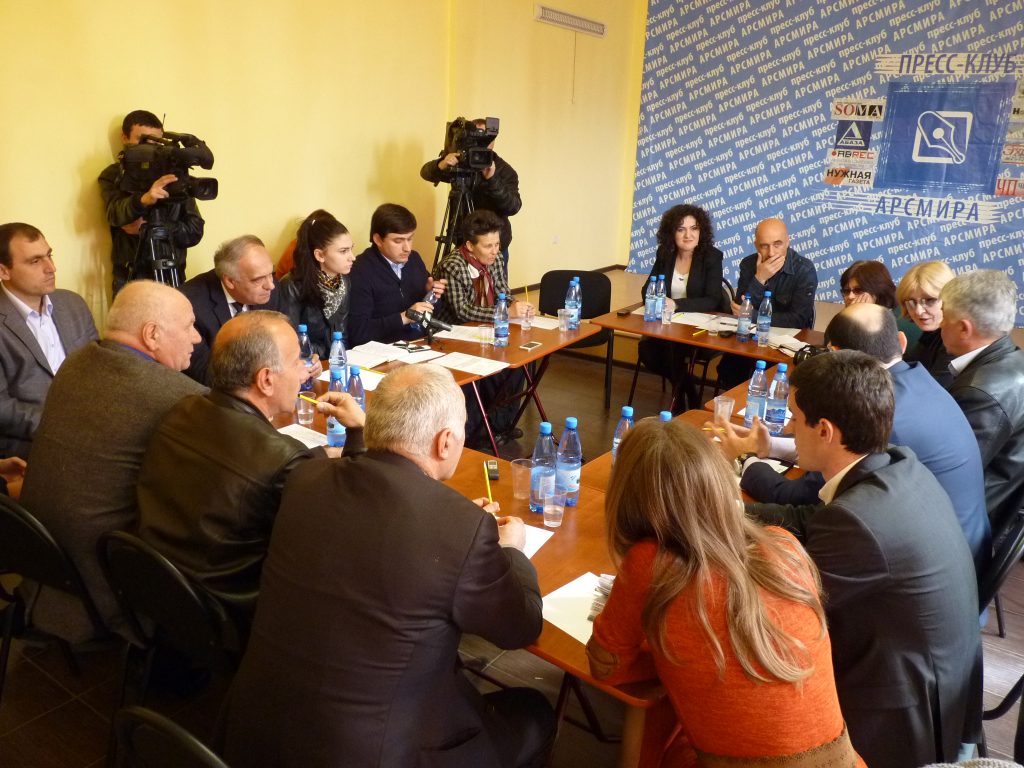 Abkhazia is a small area located on the Black Sea coast. In 1992-1993 and in 2008 armed conflicts took place here. Abkhazia is one of the post-conflict regions that has long been experiencing political tension that significantly affects the daily lives of local people.

It is difficult for residents to communicate with the local authorities and receive information from it necessary both for daily private life and in cases of civic participation and protection of public interest. Authorities do not have to provide information on request; most do not even have a website. Taking care of ordinary tasks, such as applying for a pension, is thus very tiring. The situation also affects journalists, who cannot base their reporting on important documents and who cannot therefore defend themselves with hard data in the event of defamation charges.
HOW WE HELPED
In cooperation with local journalists, we helped launch an extensive advocacy campaign to promote free access to information. One of the members of the active group was also sent on an internship to the Czech Republic to gain experience with the operation of the information act. The group also examined how information laws work in other countries and analyzed the situation in their homeland.

The group's lawyers prepared their own proposal of a legal norm that would allow the actual accessibility of information to be improved there. The association subsequently sought to have the bill adopted as binding in all of Abkhazia. Thanks to a diligent civic campaign their efforts was crowned with success in 2015 and local residents and journalists gained better conditions for their work and better access to significant information. The communication between the authorities and the population and the handling of everyday matters has also been simplified. General awareness of how local government works has increased.