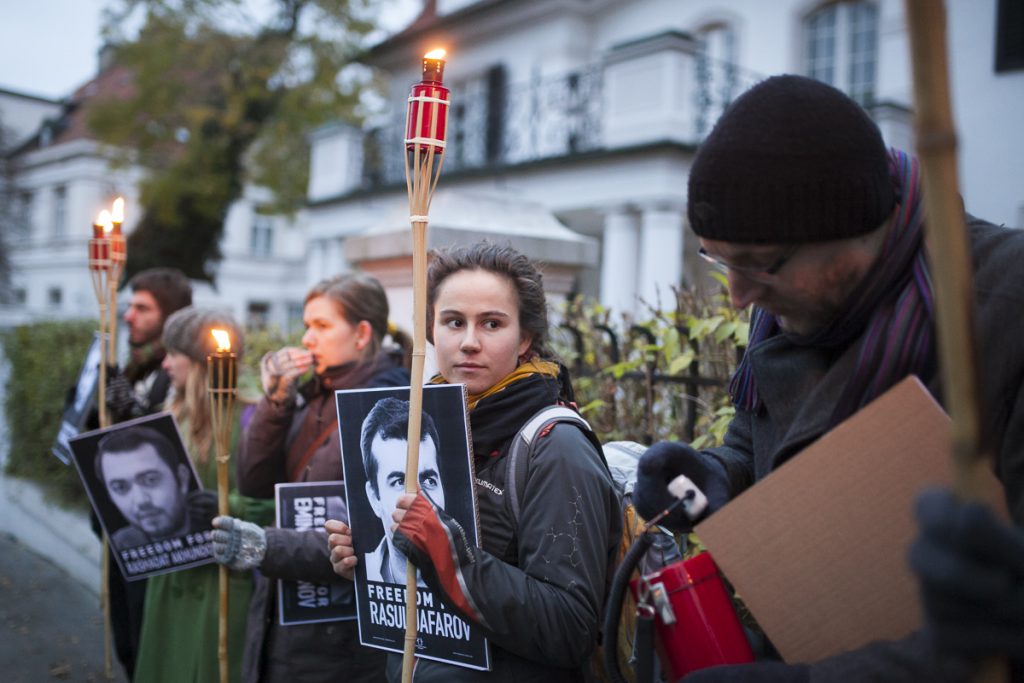 Azerbaijan is one of the least free states in the post-soviet area. The dictatorship of president Ilham Aliyev uses electoral manipulation, suppresses the basic human rights and freedoms and systematically persecutes its ideological opponents.
In 2014, the Azerbaijani authorities significantly increased pressure on non-governmental organizations, and two human rights activists, Rasul Jafarov and Intigam Aliyev, among others, were imprisoned. In the fabricated trials, Jafarov, who had long been drawing attention to human rights abuses in his country, was sentenced to 6.5 years in prison. Intigam Aliyev filed about 200 complaints with the European Court of Human Rights and was sentenced to 7.5 years in prison for that.
HOW WE HELPED
In response to the dismal situation, NESEHNUTÍ, together with other organizations, launched a campaign in 2014 seeking the release of these activists. As part of the campaign, NESEHNUTÍ organized a number of public events, including a happening in front of the Azerbaijan embassy in Prague and a series of discussions, it collected signatures for a letter addressed to the President of Azerbaijan and held a number of advocacy meetings with Czech politicians.
As a result of growing international pressure and campaigns by civic organizations, both Intigam Aliyev and Rasul Jafarov were finally released from prison in 2016.