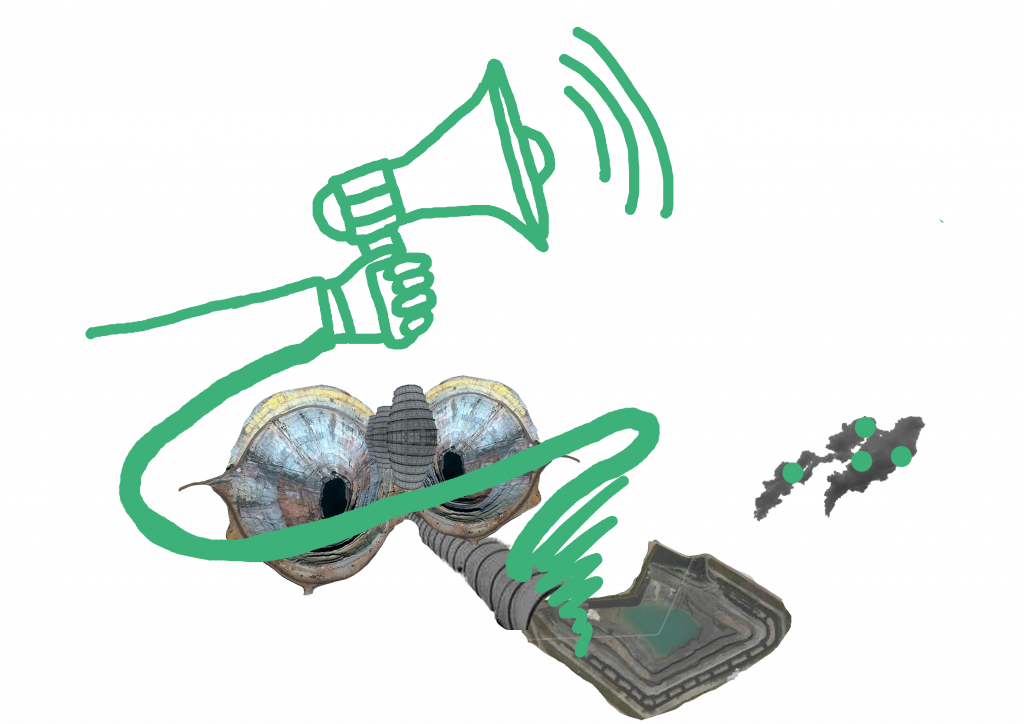 How to achieve long-term systemic changes in your environmental causes? What are civic campaigns?
Tired of fighting with the consequences of national and local environmental problems and want to get to their source to achieve systemic change? It's time to dive into civic campaigning! We invite you and your team of 2 more people to a CampaignWay course.
What will you and your team be able to take from the course?
to learn about what civic campaign strategies are available and what kind of strategies work best for your environmental issue;
to identify how to work with the actors in your community for successful campaigning;
to be inspired by successful or unsuccessful examples of civic campaigns;
to dive into the nuances of certain tactics and understand the specifics of campaign communication and visualisation; civic campaign plan!
moreover, the best teams will get support from professional designers in visualising their campaigns
Examples of campaigns that can be developed on the course:
campaign for a new law banning disposable plastic dishes;
a campaign for a city switch to renewable energy sources;
campaign for protection of valuable natural areas or plant/animal species.
Examples of activities/projects that are not suitable for the CampaignWay course:
Educating society about the dangers of disposable plastic dishes in order to reduce their use;
organising local residents to regularly clean the natural area from litter.
What is the format of the training course?
​​Less theory, more practice ! The course includes 10 interactive webinars, individual and group online consultations with mentors, as well as independent work to be completed by participants. We will create a space in which you not only learn in a productive and fun manner, but one where you will also be able to share your process with other participants. As a result of the training, you will create a detailed plan for your civic campaign and maybe even begin to implement it!
Important! In order to work productively on the course it is important to be connected to the webinars and to work from a computer, not from your phone.
Who will accompany you on this educational adventure?
Experienced environmental activists from different countries. Taking into account your wishes, the mentors will develop an individualised support program oriented towards your particular needs and goals.
CampaignWay for your initiative if:
You are a team of environmental activists;
You work in one of the following countries: Ukraine, Moldova, Belarus, Georgia, Armenia, Azerbaijan, Kazakhstan, Uzbekistan, Tajikistan, Turkmenistan, Kyrgyzstan, Russia;
You have a high personal and professional motivation to take part in the program;
You understand which specific environmental problem in your region you will be working with in the near future;
You and your team are ready to immerse yourself in the development of a civic campaign plan for 1.5 months and start implementing it.
Working Language: The majority of the course will be in Russian, however, there will be some parts in which it is also possible to use English. English proficiency is not a part of the selection criteria.
Timeframe: CampaignWay will be 7 weeks long, running from 10th of March till 28th of April 2022. Get ready for an intense learning experience! You will attend 10 1.5 hour webinars, both group and individual online meetings with mentors, as well as independent work. The preliminary timetable of the course is available here.  On average it will take approximately 4-5 hours per week to complete the course.
Financial contribution: attendance is free of charge.
How to participate?
Make a short video (maximum 2 minutes) together with your team, in which you talk about what kind of public environmental campaign idea you have and why you want to take part in the course.
This can be a simple video taken with a mobile phone camera. Don't worry about quality, as the selection team will be assessing the content of the video, not its technical characteristics. A link to the video will need to be provided in the online application form;
submit a common team online application until 20 February 2022. 
Places are limited, therefore, applicants will undergo a selection process. All applicants will receive results of the program's selection no later than March 4, 2022.
If you have any questions about participating in the EcoWay program, please, email Volha at: volha@nesehnuti.cz.